a serene retreat in mexico's coastal jungle
opening in february 2022, this hotel terrestre by alberto kalach and grupo habita is nestled into the oaxacan jungle outside mexico's puerto escondido. honoring the project's lush natural context, the team boasts that terrestre is '100% connected to the earth, sun, and sea. 100% powered by solar energy and 100% local.' the design is driven with a sustainable ethos and commitment to providing visitors with a serene retreat for rejuvenation and soaking in nature with sophisticated simplicity.
image © fabian martinez | @fabianml
an idyllic vision becomes the terrestre
hotel
rather than a single built presence, the terrestre hotel (see more here) is distributed among seven buildings to better integrate into the lush oaxacan jungle. architect alberto kalach (see more here) and hospitality designers grupo habita (see more here) realize the project as a place for those interested in nature and wellness, for those who enjoy the outdoors more than the indoors, and for those seeking a sanctuary for relaxation within nature.
prioritizing sustainability, architect alberto kalach and his team at taller de arquitectura X (TAX), together with fernanda romandia and diana backal, translated this vision into an idyllic modern oasis built entirely of locally sourced materials. the performative architecture integrates passive cooling methods rather than maintaining a reliance on air conditioning. read more of alberto kalach's thoughts in a 2013 interview with designboom here.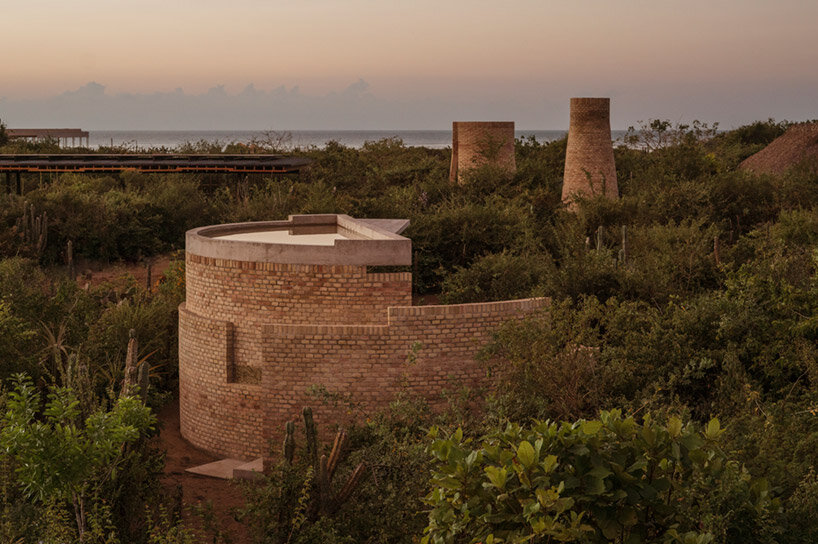 image © fabian martinez
inside mexico's new sanctuary
mexico's terrestre hotel offers its visitors a stay in one of fourteen interconnected villas, each with their own private pool. exteriors are built of earth, brick, wood, and concrete — inside, this materiality is enhanced by clay and sand. these earthy hues throughout the hotel are complemented by custom furniture by mexican designer oscar hagerman, creating harmony between the inside and out.
glass opening are replaced with slotted wooden doors and windows. in each villa, such opening offer direct connections between bedrooms and private garden terraces with mountain views. a few steps below, each villa has an outdoor bathroom, while private terraces upstairs are furnished with hammocks, lounge areas, and pools stretching out towards the ocean.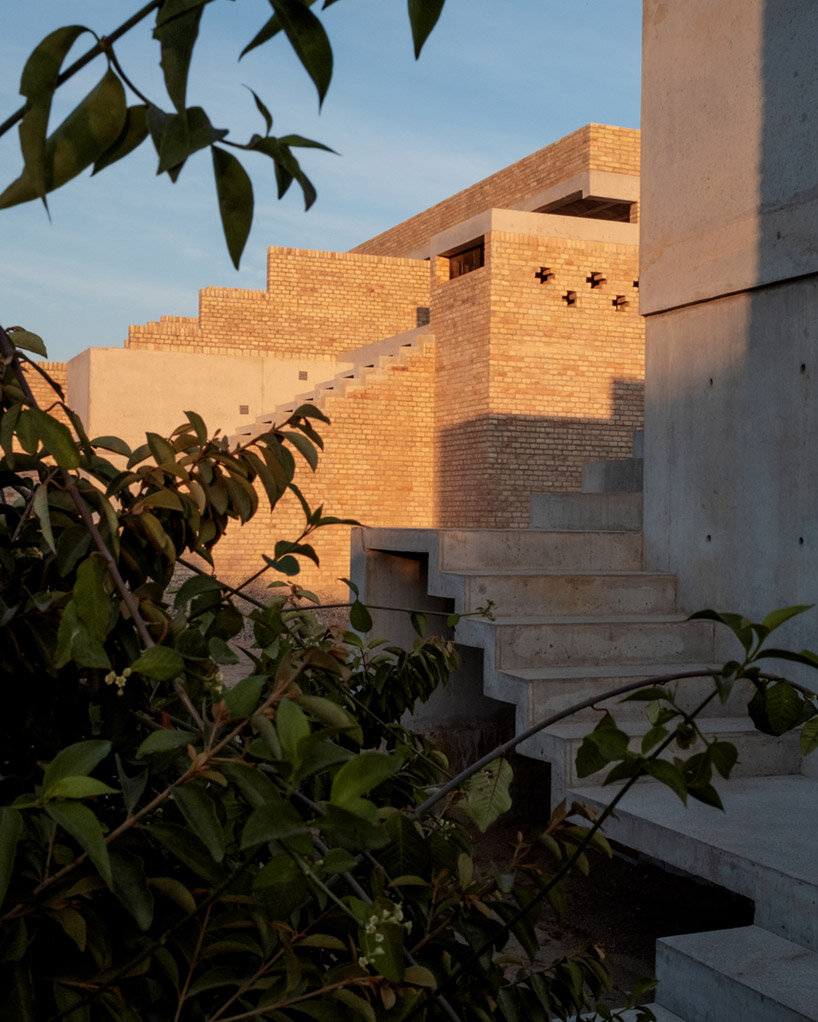 image © deduce | @deducedesign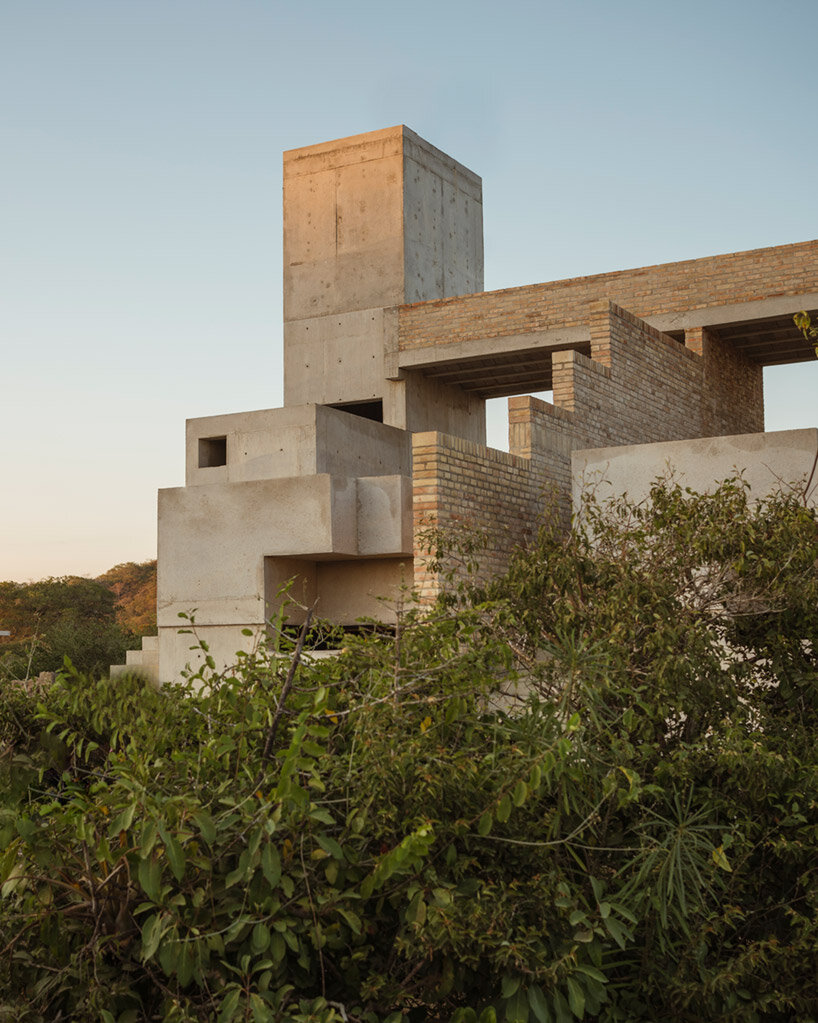 image © fabian martinez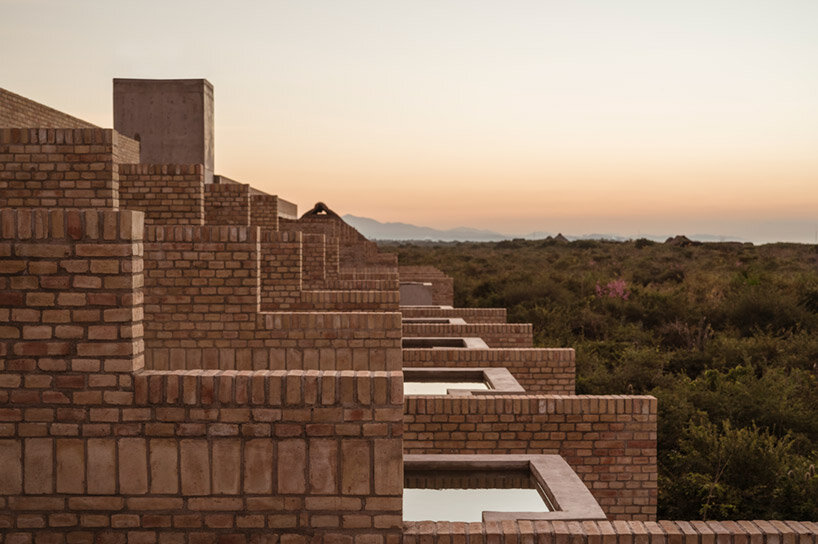 image © fabian martinez