Alaska Airlines has announced a new partnership to train more pilots to meet the global pilot shortage by lowering financial barriers to accessing flight training to fly for Alaska's regional airline Horizon Air and eventually Alaska Airlines mainline routes.
Some airlines, such as United Airlines, also have their own flight academy. But instead of owning and operating its own academy, Alaska Airlines is teaming up with Hillsboro Aero Academy, a 40-year-old flight school based out of the Hillsboro Airport (KHIO) at Hillsboro, Oregon. Hillsboro Aero Academy will now work with Alaska Airlines to spin up Ascend Pilot Academy to address the US national pilot shortage.
Addressing the US pilot shortage
With thousands of pilots either retiring or meeting the Federal Aviation Administration (FAA) age limit for commercial pilots of 65 years, the pilot shortage is real. The Alaska Airlines organization believes it needs to hire 500 pilots a year, or 2,000 by 2025.
The Ascend Pilot Academy is one part of building that diverse talent pipeline. However, the barriers to accessing flight training are real. Even the US Military, which will train qualified potential pilots for free in return for a multi-year commitment to the armed services, is also experiencing a pilot shortage.
Removing barriers to accessing flight training
The barriers to entry for aspiring pilots include the estimated $70,000 to $90,000 to pay for training and licenses to become a commercially rated pilot. Furthermore, government aid to address the cost is difficult to access. So with the Ascend Pilot Academy, cadet pilots will be eligible for low-interest financial aid, a $25,000 stipend to cover the cost of a commercial pilot license, mentorship and guidance from Alaska Airlines and Horizon Air pilots, and a conditional job offer at Horizon Air – Alaska Airlines' regional carrier. After reaching the required flight hours and other criteria, there will be an opportunity to fly with Alaska Airlines.
The plan is for students to study their way here and gain experience to arrive here on the Alaska Airlines mainline Photo: Alaska Airlines
Joe Sprague, Horizon Air president explained in a statement that,
"Launching the Ascend Pilot Academy addresses a critical need to build a larger and more diverse talent pipeline and remove historical barriers to entry for aspiring pilots Our goal is to create a program that enables students to complete an intensive training and time-building program, with a clear and established path toward flying for Horizon as a first officer. It should be as easy to get a federally backed, low-interest student loan to become a pilot as it is to attend medical school. that."
Hillsboro Aero Academy is a good place to train airline pilots
Hillsboro Aero Academy is a flight school with Accrediting Commission of Career Schools and Colleges (ACCSC) accreditation, thanks to its proof of training standards and outcomes. The Academy also has EASA, CAAC, and CAAV certifications.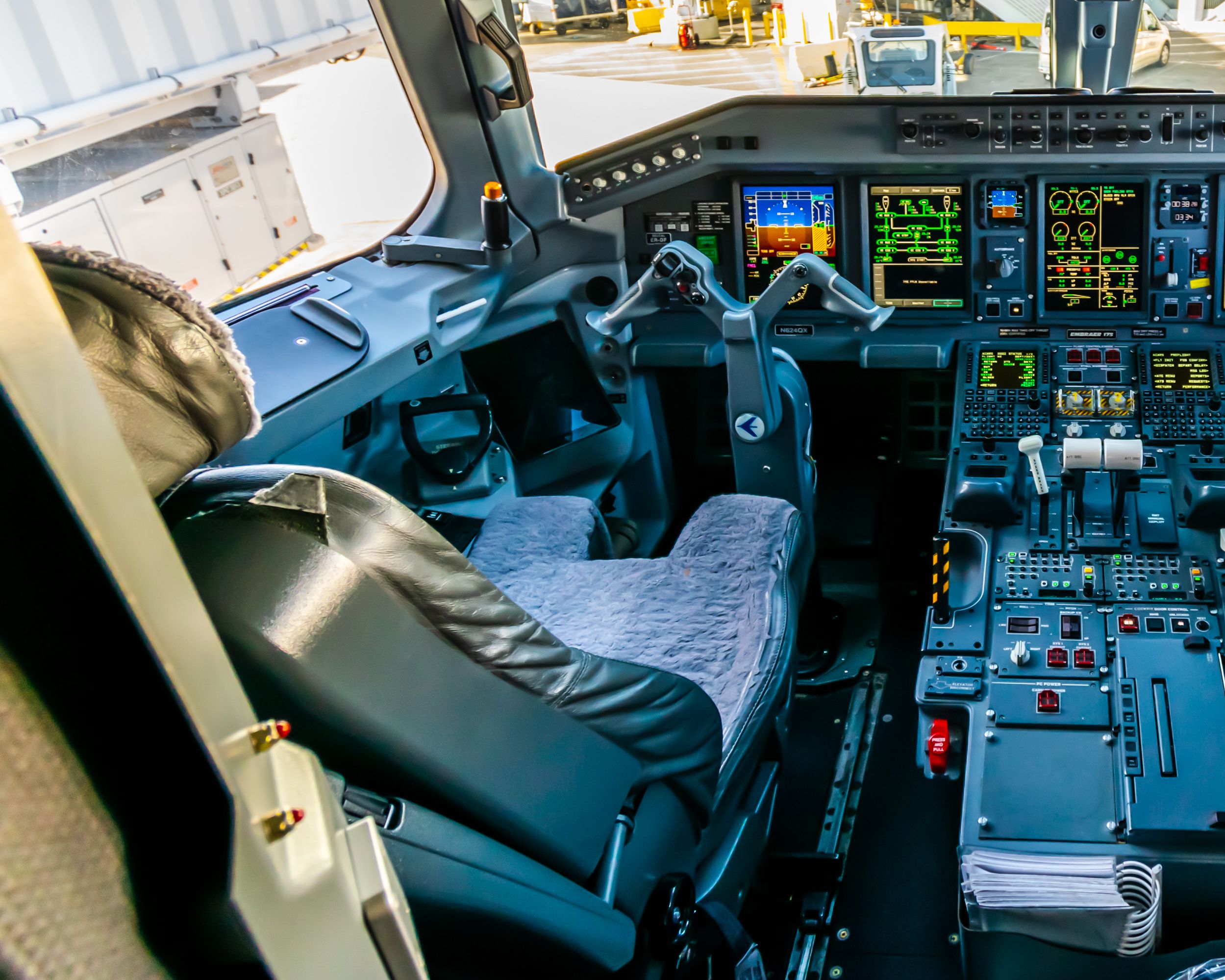 The Goal of the Ascend Aero Academy – Horizon Air ERJ-175 Front Seat. Photo: AvgeekJoe Productions
It also has the prestigious IS-BAO (International Standard for Business Aircraft Operations) certification, the recognized standard for aviation safety. Hillsboro Aero Academy is both the first flight school to achieve this certification and the only school holding Stage III, the highest level of safety management. Considering the inherent risks of flight in the unique climate and terrain of the Pacific Northwest coupled to the goal of earning the responsibility to fly paying passengers; only the highest standards are acceptable.
The school provides around 250 hours of flight time. But with anywhere from 750 to 1,250 more hours needed to work at a regional airline or entry-level job in another pilot career path like corporate charter or cargo, many flight instructor spots at the academy are open to build hours and help students learn how to fly.
Horizon Embraer ERJ-175 Captain Emma Bryson and her husband, E175 captain Ian Bryson, both went through the Hillsboro Aero Academy as students and flight instructors. They shared their experience with the school, saying,
"Hillsboro Aero Academy and Horizon Air were the clear choice as the place to build my career. They made a point of explaining that this is a place you could stay if you wanted. My husband and I chose Hillsboro Aero because it was close to home and we thought flying in the Pacific Northwest was the best way to learn to fly in all types of weather and terrain."
Hillsboro airport hosting airshow to honor female aviators in May
Between May 20 and May 22, with a Friday twilight show May 20, Hillsboro Airport will be having a standard airshow with one big difference: An all-female lineup of military pilots and civilian performers plus a female announcer and a female air boss (the lady who is the air traffic controller ensuring safety during the airshow)!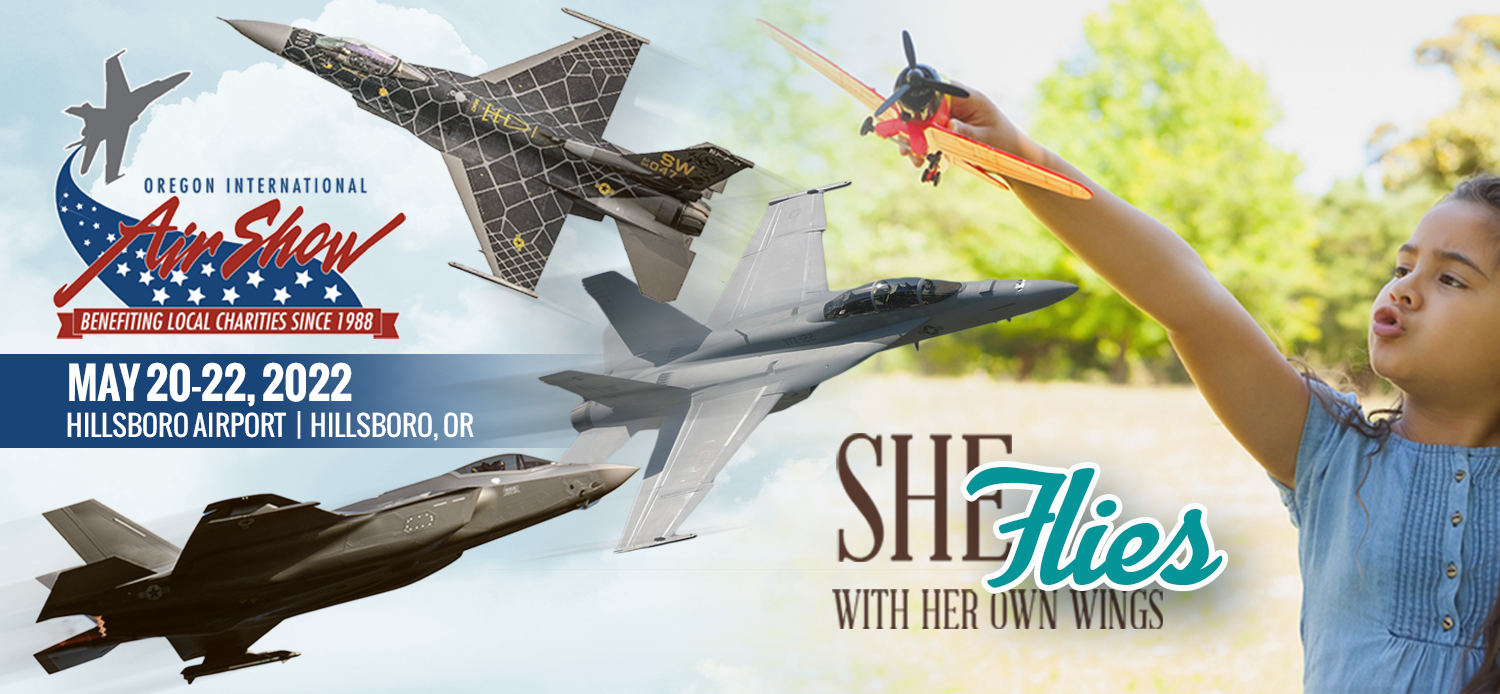 The airshow is set to take place between May 20 and 22. Photo: Oregon International Airshow
All genders are welcome to celebrate women in aviation and to hopefully be recruited to aviation with booths by aviation schools and Alaska Airlines for starters. The author of this article will attend on May 20.
What are barriers facing you to seeking a career flying for the airlines? Leave a comment and let us know.
Boeing Is Reportedly Worried About Missing A Key 737 MAX 10 Certification Deadline
Read Next
About The Author