"Every Airbus flies on a Boeing." This was a popular marketing catchphrase when Airbus used to employ the Super Guppy transport, a highly modified Boeing C-97J Turbo Stratocruiser. Well, it seems that many Boeing jets (or at least sections of them) fly on Russian-made aircraft to and from their assembly facilities. This has worked out well for the most part, but the recent crisis in Ukraine is throwing the American manufacturing giant an aeronautical curve ball. So, how will this affect its commercial aircraft production?
Sanctioning affects Russian aircraft…and Boeing's production
On March 2nd, the Federal Aviation Administration imposed a ban on Russian-registered aircraft from flying into the US This move, which with an intent to punish Vladimir Putin's orchestrated invasion of Ukraine, includes airlines, business aircraft, many cargo flights, and even specialized transport aircraft.
These include the large Antonov transporters used to ferry oversized Boeing structures to its various assembly facilities. Recent sanctions have certainly put a damper on these flights, which Boeing was counting on to keep its production flow going.
The company has been contracting Russian Volga-Dnepr Group's Antonov An-124s to fly key airframe structures from Boeing's other plants to its widebody assembly facility in Everett, Washington. Since 2021, The US Department of Transportation had approved a number of these flights, most recently for six flights by April 4 to transport 11-ton 767 wing boxes from a supplier in Florida.
The new sanctions have now grounded those flights. Yet, Boeing remains optimistic…for now. Ironically, the only other civil An-124 operator apart from Volga-Dnepr is Ukraine-based Antonov Airlines. The status of that fleet is uncertain, and the sole An-225 was reported as damaged beyond repair in a battle outside Kyiv.
These large transporters have a key role to play in moving Boeing parts. Photo: Getty Images
Grounded airplanes, limited materials
In addition to grounding the AN-124's, the ongoing salvos of sanctions include another casualty: access to key raw material. Titanium is commonly used in transport category aircraft manufacturing and Boeing relies on a steady supply of the material to keep up with backlog of jets. So, losing a vital Russian supply line adds insult to injury.
While a lot of Boeing's titanium comes from Russian sources, the manufacturer enjoys more diverse options for other key materials, including aluminum and carbon composites. While some of these can be sourced from different counties, Russia has a firm grip on the titanium supply chain. The Ukrainian conflict has now affected ongoing access to that material.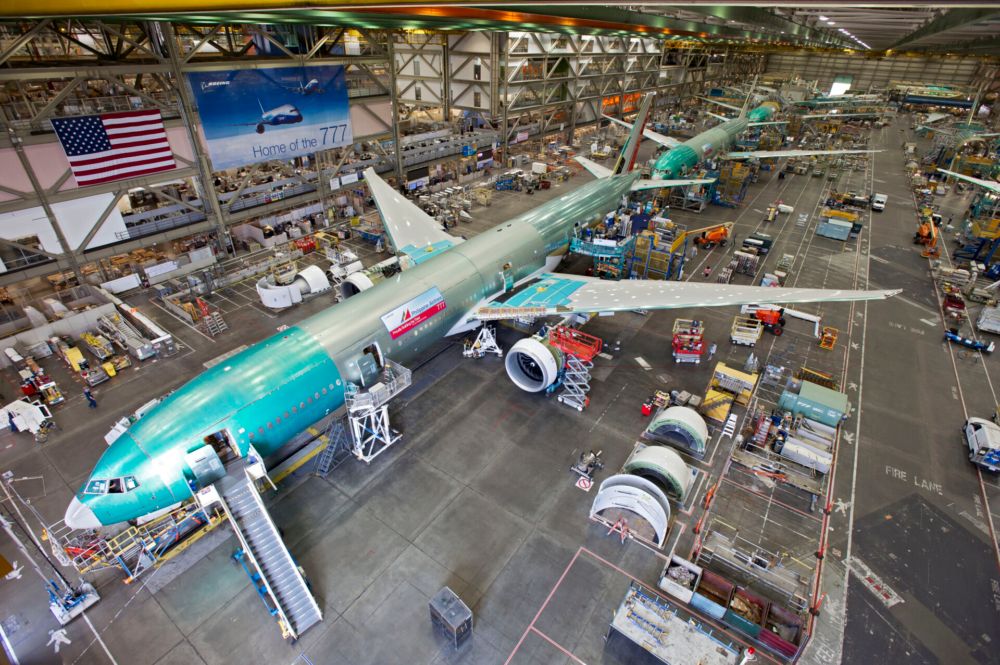 Boeing uses a variety of materials in its manufacturing. Photo: Boeing
How long can Boeing survive?
Most experts agree the Ukrainian conflict will not be over in the short-term. So, what does this mean for Boeing? The aerospace behemoth is a large supply of raw material on hand and several jets already on the production line in Everett. However, the longer the conflict plays out, the greater the impact on Boeing's ability to stay on schedule.
The company has already suffered delays on its 787 line and is just starting to pick-up momentum there. Any delays will quickly translate to delays on the assembly line and this makes shareholders (and airlines) quite nervous. Will the company go out business anytime soon?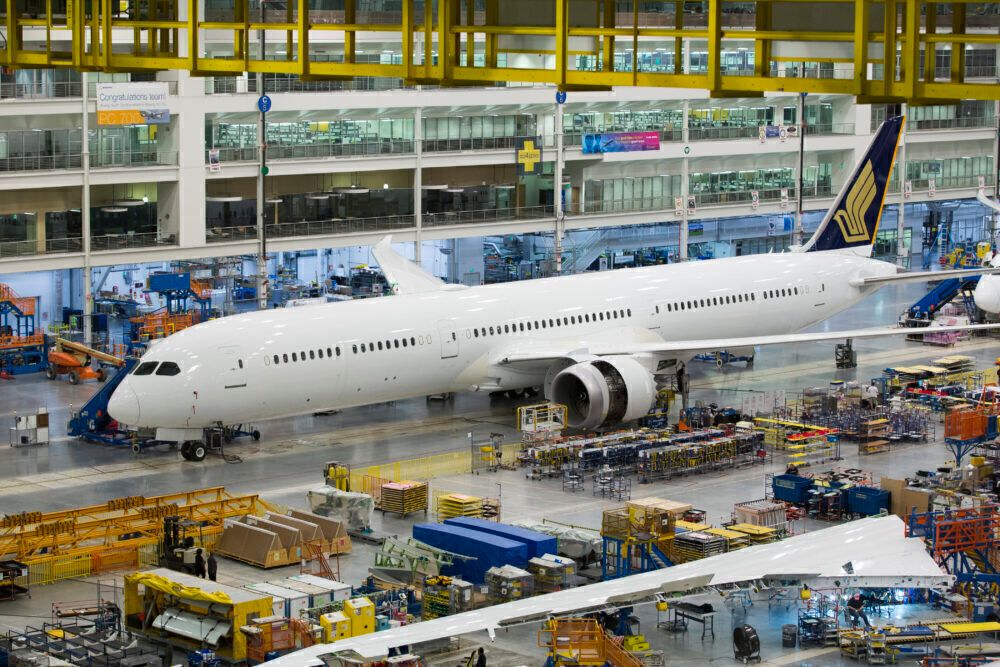 Could the 787 production line be negatively affected? Photo: Boeing
Absolutely not. Boeing has dealt with great challenges in the past and wit will do the same with this one. However, each crisis chips away at its financial and public relations base, which is something the company would rather avoid as it competes with Airbus and other emerging players on the commercial aircraft market.
Russia Resumes Flights To 52 "Friendly" Nations
Read Next
About The Author